The problem is that glass can be perfectly seen in the total darkness.
Should be fixed in latest version.
New glass is much worse

hehe, i know, i'm not that great at gfx

But, you can create your own if you want...
if you go to the assets\models\textures\ folder where you unzipped the engine to you can put a PNG file in there called 19.png. That's the texture used by the glass block. It should be 512 x 512 pixels and have transparency for the bits you want to see through.
Last edited by Slaihne on Fri May 06, 2011 1:55 pm; edited 1 time in total (Reason for editing : Spelling faile)
I guess this is all what i can.
v1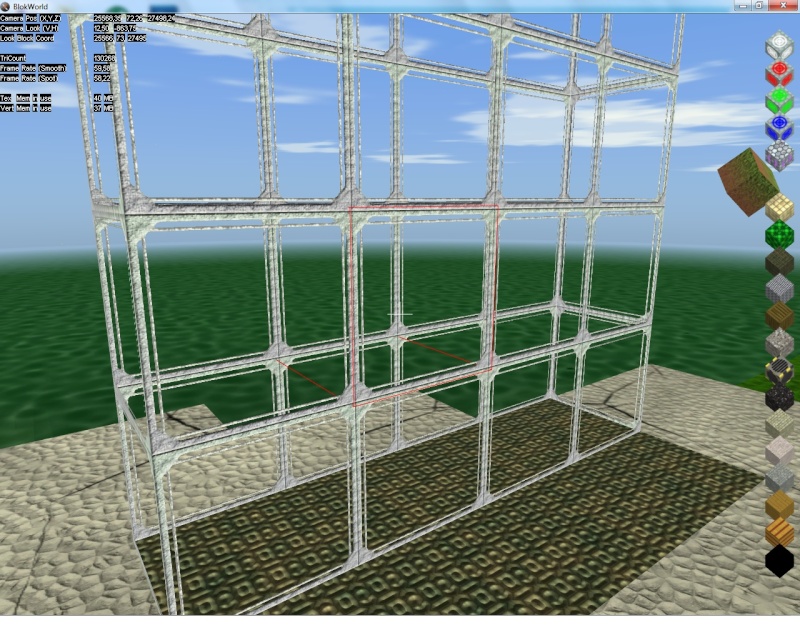 v2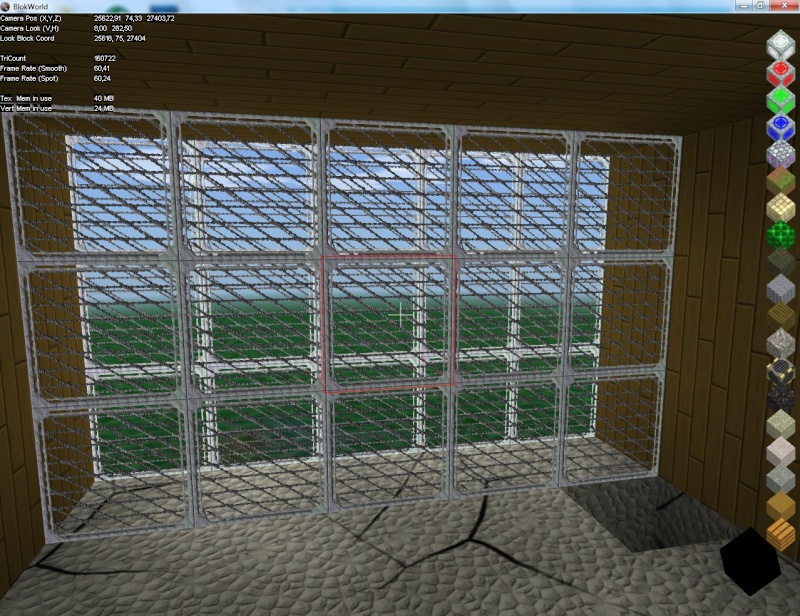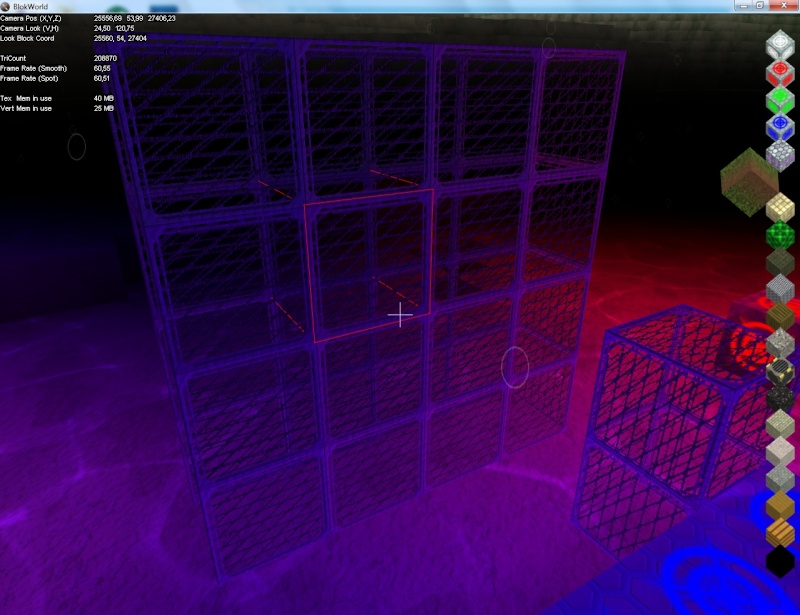 v3
This one is pretty nice i think.
They all look quite good actually. But i like that last one

---
Permissions in this forum:
You
cannot
reply to topics in this forum